Description
Here's a much easier way to try different Fillet, Scallop & Chamfer corners on shapes.  Two Words: Instant Results!
This one was conceived by Jeff, but coded by macromonster Shelby!
 
Oct 3/09

NEW!

You can now operate on selected nodes with this amazing new update.
It now comes with toolbar icon, and also a bit larger spinner buttons.

March 15/09:


Now you can try Scallop & Chamfer modes
You can save all current settings by pressing the disk icon.
Saved settings auto-preview upon macro opening. If you need consistent settings for your projects, simply open the macro and press Apply. Done!
Offset Chamfer is a brand-new corner mode, not accessible except through this macro.
The macro now remembers the last-used screen position, so that it doesn't obscure your artwork the next time you run it.

Note: customers who bought previous version(s): view your account history to download this free update.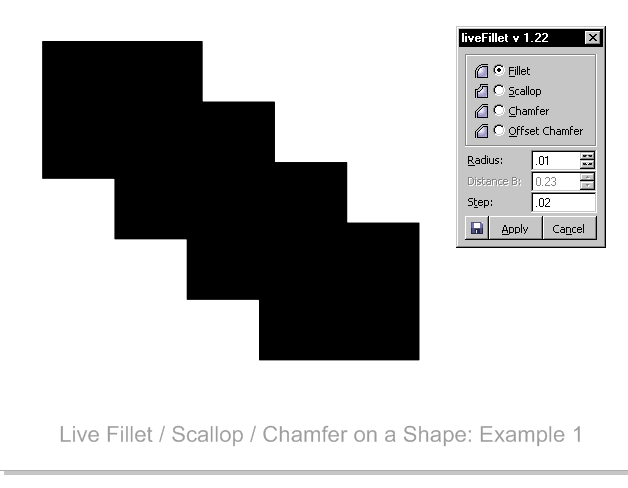 Compatible with X3/X4/X5